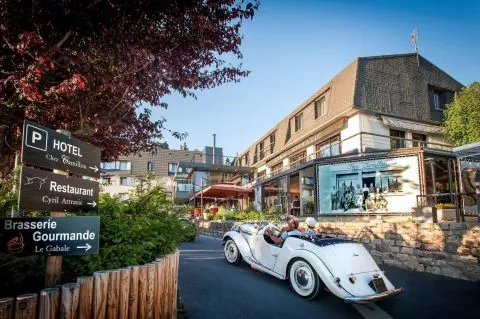 New green space
Your natural getaway in Aubrac begins as soon as you enter the Chez Camillou host, thanks to our new green exterior design which puts nature in the spotlight.
The watering system is also environmentally friendly, with a drip system, thanks to the recovery of rainwater and supply from a natural source.
Between trees, plants, flowers and fruits, this entrance created by Hermabessière Paysage gives color to the Chez Camillou hotel, no matter the season!